"

Keith is a magician with young people, creating a learning environment that brings educational moments to life"
— Ned Rimer Co-Founder Citizen Schools
The Triggered Project's Founder and co host of The Living a Triggered Life Podcast Actor Keith Mascoll created a innovative program called the inner monologue and sneaker Art project. The  Narrative Therapy program has grown from  being offered to kids  to be offered  to men with history  of chemical dependency, and men who have been incarcerated. Keith  Traveled to Portland Oregon with his show Triggered Life, and brought the project  with him. He took 10 kids from across Portland for the program.. The first 3 weeks was virtual with the fourth being in personal with social distancing in front of Keith' and Jesse Rowell's Sneaker Therapy Art installation. Also while in Portland The Triggered Project worked with VOA Portland, and their Men's Circle of color group. Keith decided he wanted to do the Inner Monologue Sneaker Art Project with them men in their recovery Center. The  relationship had grown to starting summer 2023 The Inner Monologues sneaker Art  Project will be done two times a year as part of  VOA's Recovery Center treatment program. keith has done the program in Boston with a major Spots Team, a collaboration with Concepts sneaker store, Everybody can eat, and the Epiphany school, in New York with Medger Evers  College,  and the Boys2men mentoring program in Cambridge Ma. In the Program  the patients wrote  their own monologue thoughts about manhood, mental health, being black and brown during the BLM movement, and being resilient in their lives. They  picked a resonating line  from their monologue plus 3 words that defined then wrote it on a pair of Jordans, and a custom Triggered Project Air force 1 .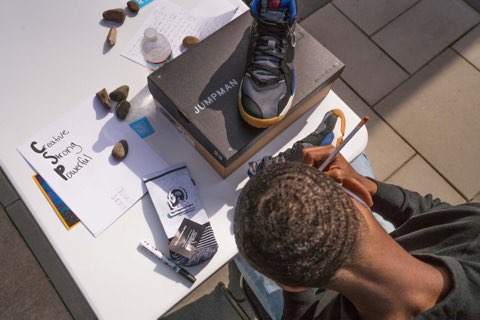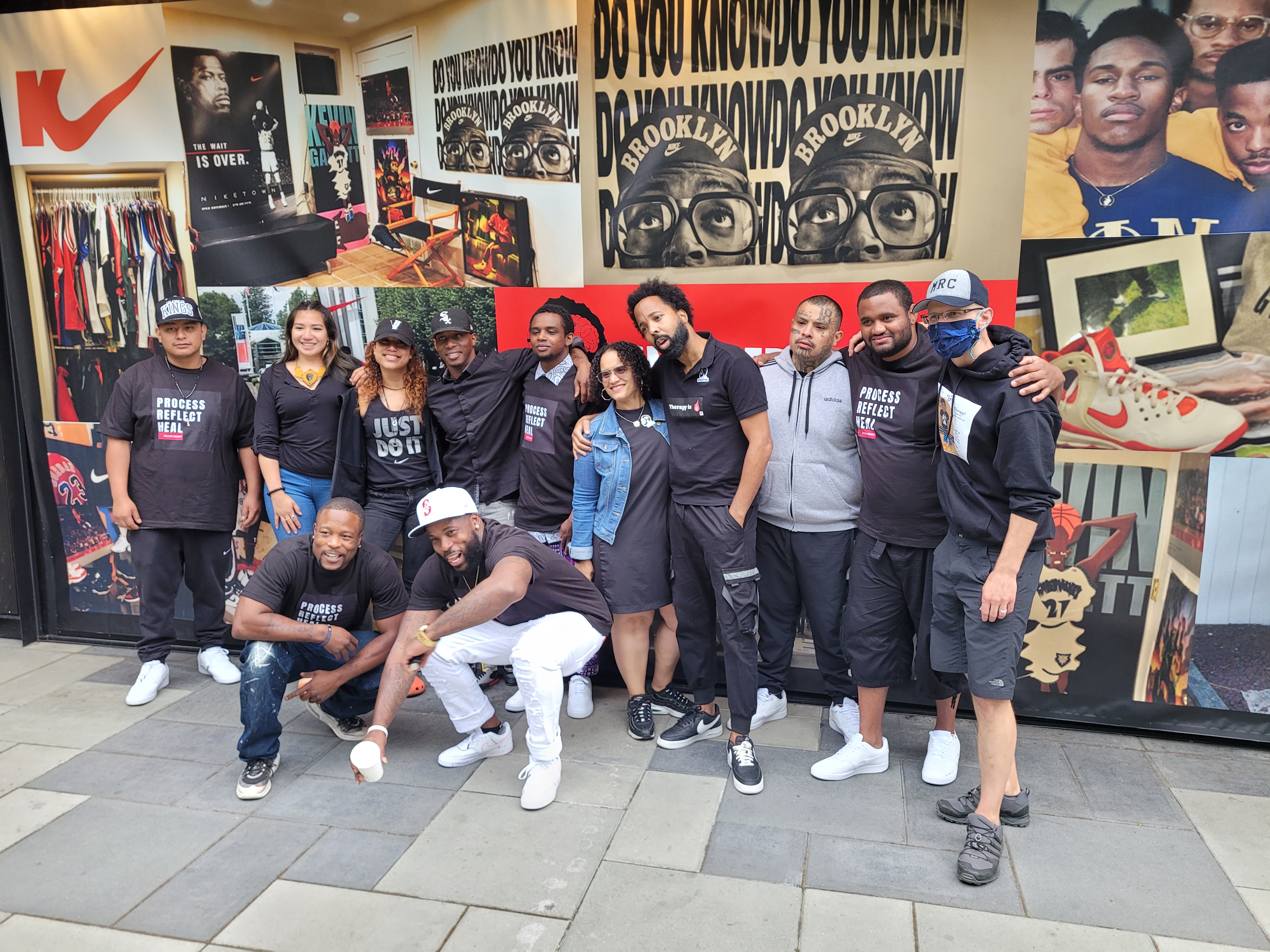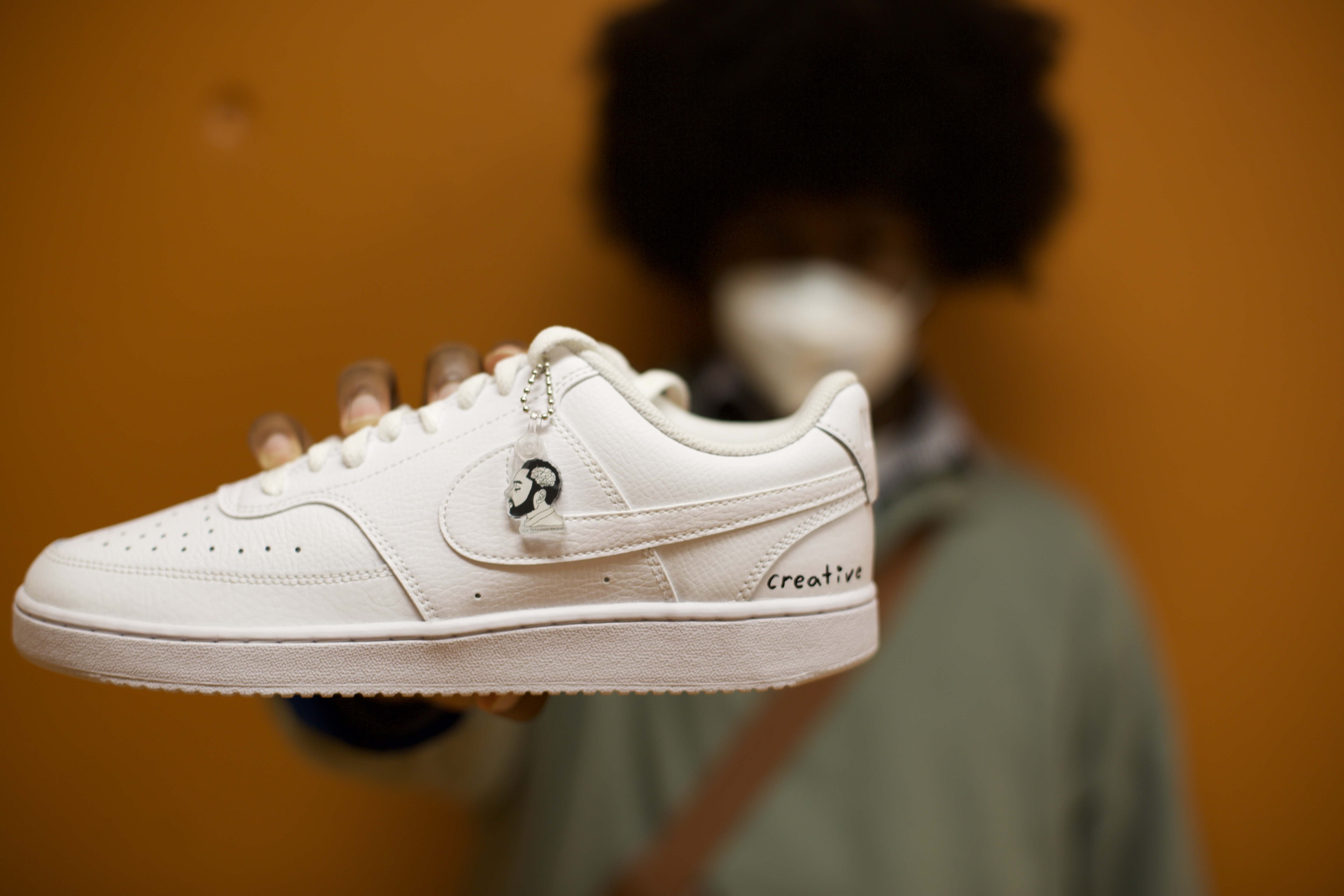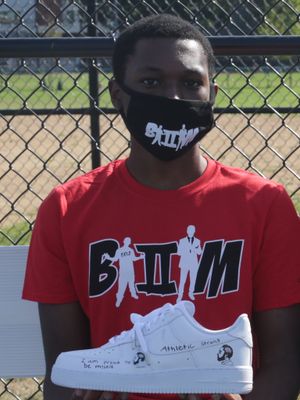 Keith is a Teaching Artist with The Huntington Theater Company for the August Wilson Monologue Competition and coaches 100 High School students a year for the competition. Keith coached Maria Gonzalez to the National semi finals on Broadway. 
Keith is working with the Exploring the issue of Slavery in the Era of the American Revolution program in Portsmouth N.H.Keith is helping High School Students create scripts from History of Africans, and African Americans who lived in Portsmouth
Keith has  Done  workshops in Leadership, Team Building, mental health awareness, public speaking and  how to build a consistent  and vibrant culture in schools.
Keith taught an improv class with the Program Summer Ink. The kids worked with Tableaus as the base of their work.                                                                                                                                                                                                           
Keith taught a 4 week Acting/Teaching workshop with the Nationally known  Teacher Training Course (TTC)  program at the Shady Hill School..Shady Hill TTC Program
Keith  taught an  Acting at The Shady Hill School After School Program.His Class was full of wonderful young actors, they performed a  Shakespeare  monologue in front of 70 people. This was a historic moment due to the fact that the actors  in his class  are 5 and 6 years old.
Private Acting  Coaching
Keith has started seeing clients of all ages for private Coaching, for theatre and film. Keith helped his first client sign with Abrams Artist Agency NYC. Keith does scene study, Monologue, career building, voice, and body work.
please fill out the Contact form for more information about Private Coaching.